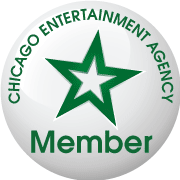 Now that you are a member of the Chicago Entertainment Agency, we want you to get the most out of your CEA membership. (If you're not a member yet, what are you waiting for? Sign up today!) We love all our talent and service providers and want to give you all the right tools to succeed! Below are some helpful tips to make your part of the CEA family a successful one.
1.) Fill in Everything! – Yes, it can be tedious, but it can also be very beneficial. The more information you give about your band or service, the more people you will reach. Including ALL social media outlets is extremely important because each has their own audience, therefore your audience can grow exponentially. Make sure your tags and categories are relevant. Keep all of your info updated.
2.) Share lots of pictures! – A picture is worth a thousand words, right? So why not have 100?!? Pictures are a great outlet to show your fans that you are also awesome visually! Post fun, professional, up-to-date photos.
3.) Have a great bio – If you have a bio already, great! If you don't, write one. Try to be as precise and descriptive as possible in your writing. Keep the length to about 500 words or less. Brag about impressive reviews or important awards, but also let the client know what kind of experience their audience can expect. Make sure your bio leaves them wanting more!
4.) Showcase positive feedback – Time to brag. If possible, be sure to use quotes from not only media, but also fans and former clients to add credibility and likability to your bio.
5.) Join in the conversation – You can find our blog here. Make sure to check it out and join in the conversation! We want to hear your feedback, comments, and questions. And be sure to let us know what you want to hear or learn about in upcoming blogs.