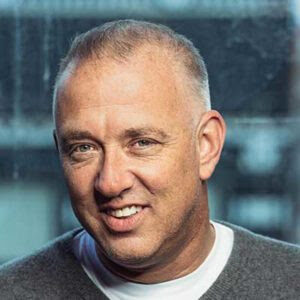 Meet the CEO of Chicago Entertainment Agency, John Barry! John used to be a drummer for Uncle Jon's Band, and has since created StarEvents and Chicago Entertainment Agency. He believes that change starts at the grassroots level and that a group of engaged people can accomplish many great things. John started Chicago Entertainment Agency back in 2004, a talent buying agency that helps get performers exposure, and helps clients book talent for various events. 
Enjoy this Q&A from John Barry himself!
What's your passion outside of the workplace?
"I love to entertain… and drumming is one of my lifelong passions. It is actually the reason StarEvents and Chicago Entertainment Agency were both developed."
How did you get into the talent buying business?
"I started playing the drums at 12 years old. I've always had an affection for music as my mom used to play music all the time while growing up. She loved Elvis."
What is your favorite restaurant in Chicago?
"My favorite Chicago restaurant would have to be Portillo's. I know it's not fancy… but, I come from a blue-collar world and love hot dogs, burgers, cheese fries… and especially their chocolate cake!"
In your opinion, what is the coolest venue to play at in the Chicago area?
"Well… I think that festivals offer a unique venue for bands to perform. Chicago is known for its festivals and they are amazing for bands due to the energy and large crowds. I would say playing outside is also a cool aspect of performing at a summer festival."
What's the best part about working at CEA?
"I started CEA due to the enormous amount of talented musicians that call Chicago home. I played full time for many years when I was younger and I feel that helps me empathize with a band's mission to perform. I created it so bands that aren't headlining clubs could still be selected for private, corporate, and public events. Giving my industry peers a platform that creates a ton of inexpensive visibility while also providing opportunity through the midwest. Lastly, CEA was created for my StarEvents clients, so they could find unique and creative acts to use at their events. It has been a great 15 years… but the next 15 years will be so much bigger! Out site is relaunching and the platform now offers so much more for all members."
And there you have it: the CEO of Chicago Entertainment Agency!