If you're a musician on Instagram, you've most likely noticed that Instagram has introduced a new feature called Reels to compete with the popular TikTok app. Reels allows users to share brief videos that can be posted to your Stories and your Feed under a Reels section in your profile. Like TikTok, you can use original audio or someone else's, and you can upload previously taken videos from your phone. Reels also offers editing tools as well as a library of music to use to make your video pop.
Unlike TikTok, Reels does not allow users to "duet" videos, meaning you can't piggyback someone else's video in your own––it's up to you to let your creativity and originality shine through. As a musician, this creates a great opportunity for you to better establish your brand. To do this, Instagram's creators have shared some Reels tips, including:
Share original and authentic content

Have a WOW or LOL factor in each video

Pull your viewer in quickly––you only have 15 seconds!

Stay relevant to current trends/topics––don't use dated references

Don't lack a storyline––each video should have a purpose
One of the best qualities of Instagram Reels is that any user has the potential for their videos to go "viral," in which case your video reaches a large audience. This is important for a growing musician expanding their reach. TikTok has the same quality, but the main difference is that Reels is newer, with less content creators, so take advantage of being one of the first. If you haven't found your footing on TikTok, you may find that you have a better reach with Reels! Additionally, if you happen to go viral, keep the momentum going by continuing to create content for your new viewers. Musicians can share behind-the-scenes of music-making, new projects they are working on, simple day-in-the-life videos, and more. You can read this Hootsuite article to find a how-to for Reels. The important thing is to stay relevant and get creative. Good luck on your Reels adventure!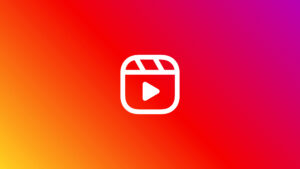 You can also find more of our blog posts at https://chicagoentertainmentagency.com/blog/.