Happy (belated) International Women's Day from all of us at Chicago Entertainment Agency! Did you know? Our team is made up of a majority of powerful women. We also have a majority female executive team!
We are celebrating International Women's Day as well as Women's History Month this lovely month of March by highlighting some of our wonderful female CEA members.
CATFIGHT is an all-female cover band from Chicago that'll rock your socks off! These ladies cover pop and rock hits from the 80's to today. You can book them for your next wedding, festival, club event, casino event, or corporate event. Their CEA profile says, "this all female group of eclectic, talented musicians prove that girls just wanna have fun!"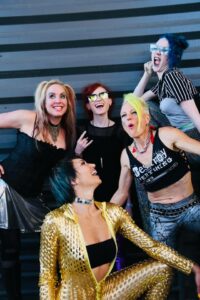 The Lab3l, a powerful female DJ Duo from Chicago, is a force to be reckoned with! This self-taught DJ Duo includes Chicago natives Basia and Asia, and is one of the first and only female DJ Duo in Chicago. Specializing in an open format style of mixing, spanning many genres and decades, The Lab3l spins "top hits and deep cuts that unite all under one vibe," according to their CEA profile. These ladies are known to connect with their audiences with great energy and captivating in-sync dance moves to accompany their diverse music selection; they know how to get the party started!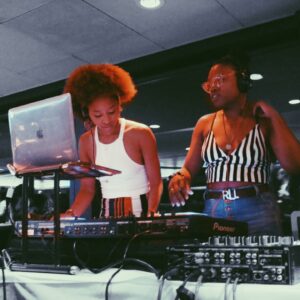 Mel Senese is a solo female powerhouse performer! Offering a fresh take on rock, Mel Senese infuses a personal flair with her flashes of pop and alternative sound, according to her CEA profile. She performed on ABC7 Windy City Live, and she opened for national artists Dorothy and The Veronicas. Her longer festival set includes reinvented covers of classic rock artists like Aerosmith and The Police, as well as trendy pop artists like Taylor Swift and No Doubt. She has also released original music, with which her lyrical storytelling both empowers and inspires. Her stage presence will keep you on the edge of your seat!