Hello talented CEA members!
I'm Molly Callinan, lead singer of CATFIGHT, and a talent buyer for Chicago Entertainment Agency.
Is your band ready to be booked for gigs? If your CEA profile complete and up-to-date? I want to help you get visibility, which, in turn, will get you more gigs. But I can't help unless you have a thorough, complete profile. Let's dig a little deeper to make sure you do!
Below is an example of how to make sure you are set up for success.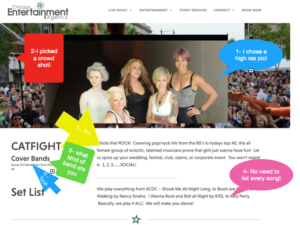 Here is CATFIGHT's profile.
I use Chicago Entertainment Agency to get booked for all kinds of events. Here's my tips about how to make your profile stand out.
1. I chose a high resolution, professional picture that fits perfectly into the profile parameters, and clearly represents who we are as a band.
2. I chose a background photofrom a kickass show with a large crowd. If you don't choose a background photo, you will automatically get a blurred out version of your main photo. Choose something cool and enticing!
3. I wrote a short and sweet biothat explains who we are, what we do as a band, and what kind of experience their audience is going to get. No need to write a novel. Get to the point!
4. Set list! No one needs to know every song you play. It's just too much to look at. Give 'em a general idea explaining the different genres of music you play.
5. Pick ONE category! What kind of performer are you? An original band? Country band? Comedian? Dancer? Magician? Let us know.
6. Tags. Here's where you can get more specific. Clients can use the search function to search tags to find your band! Pick relevant tags to describe your entertainment. #funk, #pop, #comedian, #mentalist, #photographer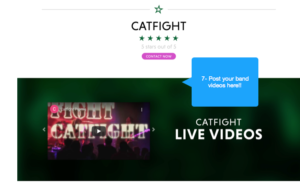 7. Video. Give us two current, high quality videos that show your skills.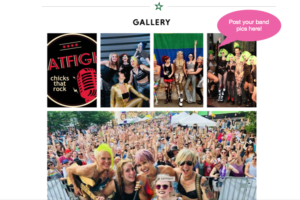 8. Pictures. Show us how cool you are! Pick around five high res pictures that show clients who you are, and what your vibe is.
I hope this helps! New leads are always popping up, and I want you to look attractive to potential clients. Send us an email if you have any questions while you're updating your profile!